Service
Get active against aerosols
OMNIplus fits coaches with high-performance particle filters.
By installing modern, high-performance particle filters, bus companies and fleet operators can further reduce the already very low risk of infection inside the coach. OMNIplus service workshops can get the job of installing active filters done quickly and easily. So that customers can do the retrofitting in their own workshop, active filter sets are also available to order.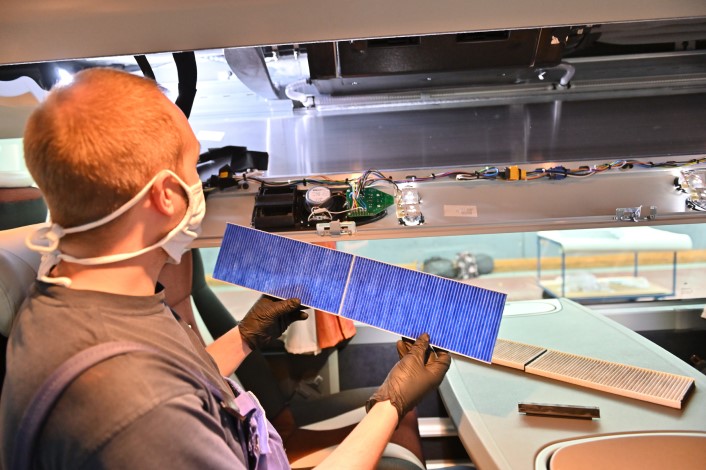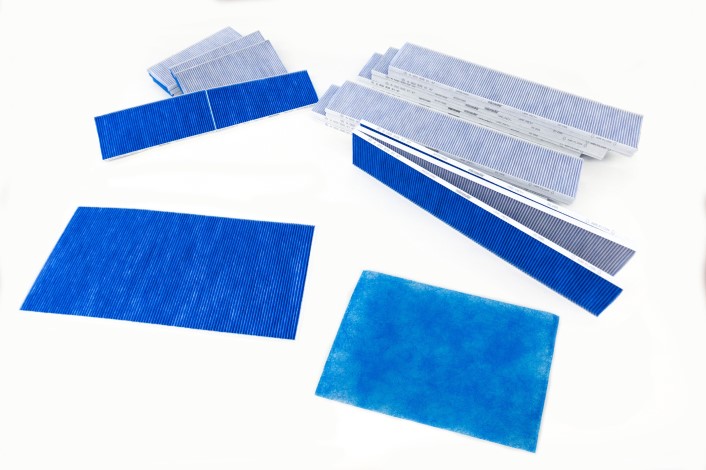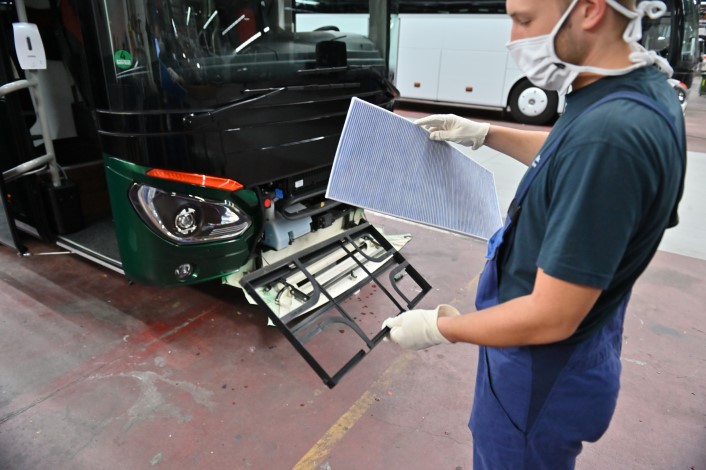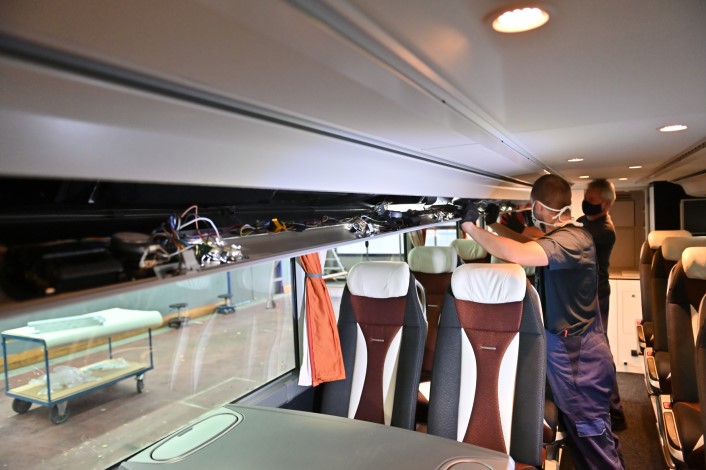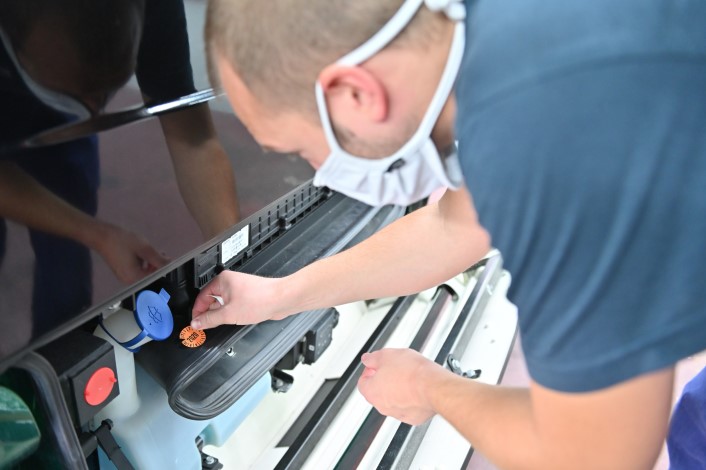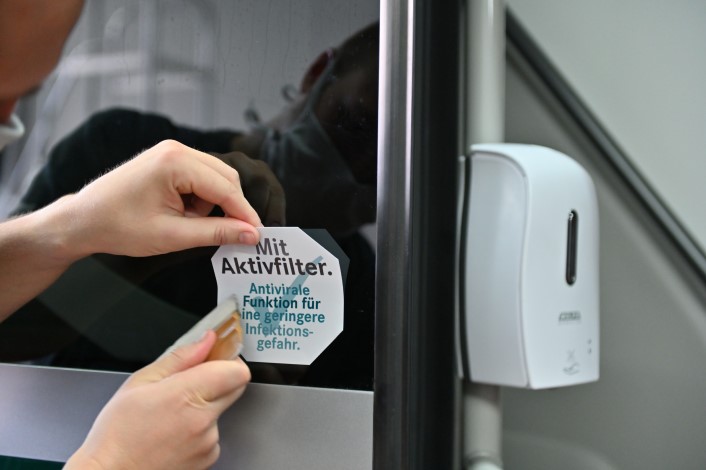 High-performance anti-viral particle filters are an important building block allowing Daimler Buses to help make travel by coach even safer for passengers and drivers in times of COVID-19. The multi-layer, progressively designed high-performance particle filters have an anti-viral layer filtering out the finest aerosol particles. Studies show that by using these filters up to 99 percent o aerosols (>=0.3 µm) can be removed.
Installing the active filters at a regular maintenance checkup
Filters are available for the Mercedes-Benz Tourismo and Setra high-deck and double-decker models. All new vehicles have them fitted as standard. For bus and coach operators with an OMNIplus Service Contract, the active filters will be fitted during a regular maintenance service. Active filters are installed in the roof-mounted air conditioning unit, the air vents in the interior and in the front air-conditioning box of Mercedes-Benz and Setra coaches.
Plaques and labels for passengers' benefit
Once the active filters have been successfully installed, the bus will receive a plaque, similar to the well-known TÜV plaque. This shows when the filters are due for renewal. The end result is vehicles will be clearly labelled as being "fitted with active filters" and passengers can see all the measures the operator has taken to minimise the risk of infection on board.
Getting the right active filters for yourself
Bus and coach companies wishing to install active filters in their own workshops can order them directly from OMNIplus. The filter size is tailored to the model, meaning inserting them in the coach air conditioning system is very easy.
Comprehensive on-board hygiene measures
Demand for active filters is high, as it is for many other hygiene measures offered by Daimler Buses to provide comprehensive protection on board buses and coaches. These include, for example, the provision of contactless disinfectant dispensers at entrances and the installation of driver protection doors and screens around the cab, available in polycarbonate for coaches on request. See more https://www.omniplus.com/de_en/magazine/detail/a-range-of-services-for-more-safety0/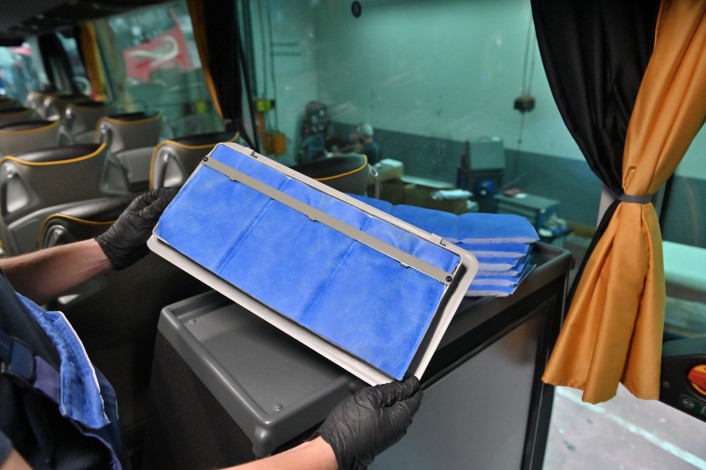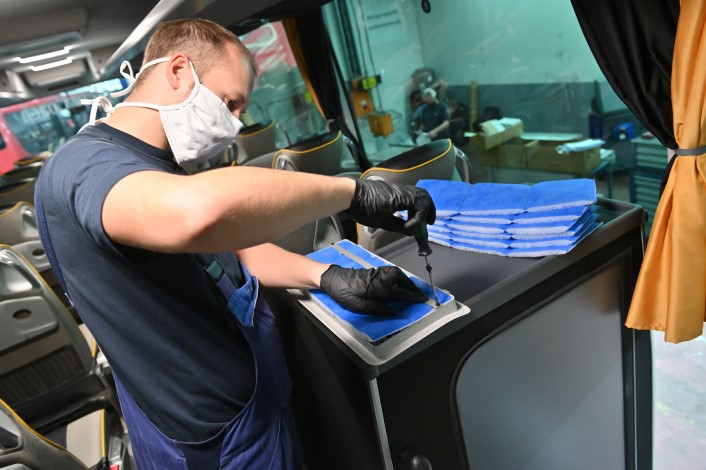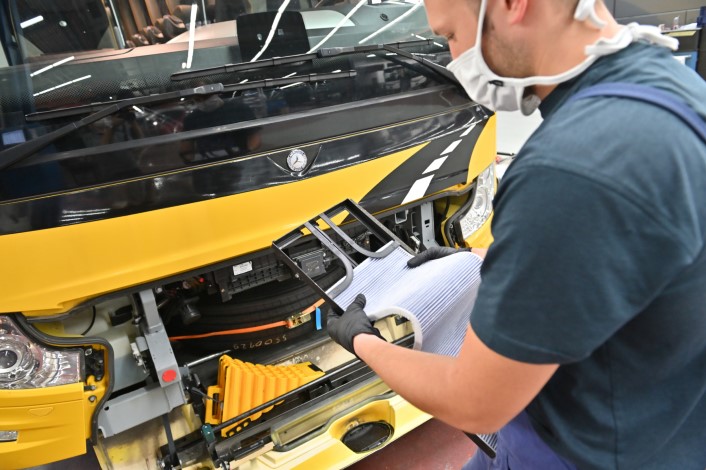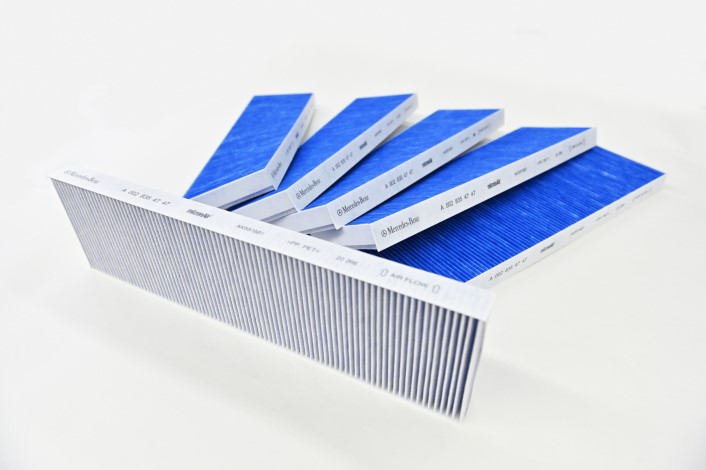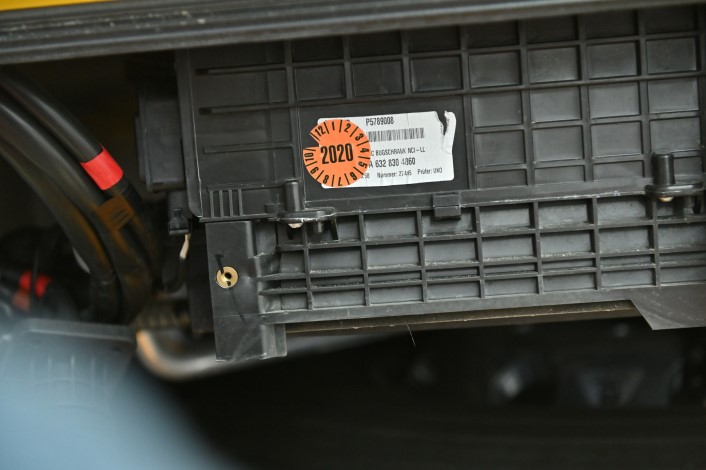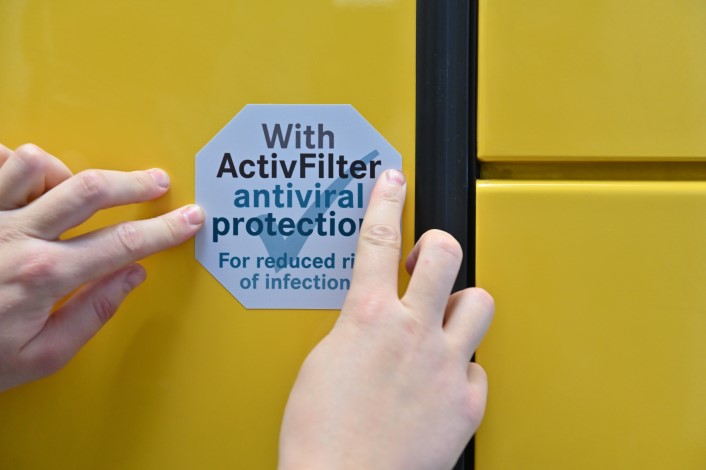 OMNIplus