Service
Hygiene kits at a fixed price
OMNIplus hygiene kits for the Citaro can be ordered now as fixed-price packages.
With the OMNIplus fixed-price packages, it is possible to order all the vehicle components needed for specific works as an economical set. Now, the range has been extended to cover the hygiene kits for the Citaro C1 and C2.
To protect passengers as far as possible against any kind of infection, bus companies and transport operations can retrofit their Mercedes-Benz Citaros rapidly and with ease. To this end, OMNIplus has added hygiene kits to its fixed-price package range. These come in three different versions of varying scope, allowing the vehicle to be individually kitted out as needed.
Retrofit solutions for the Citaro C1 and C2.
The OMNIplus hygiene kits are fully tailored to the Citaro C1 and C2 city buses. Bus companies and transport operations can find them at a fixed price in the OMNIplus eShop, where they can be ordered in just a few clicks. The OMNIplus range of practical fixed-price packages for Mercedes-Benz and Setra buses and coaches is always being extended. So taking a look pays off.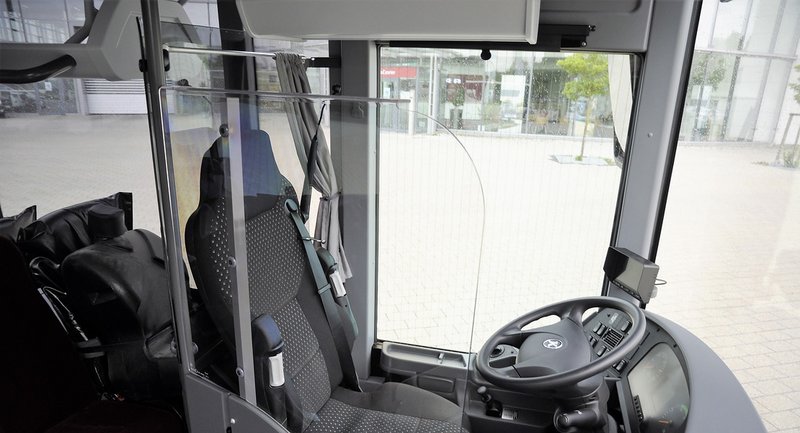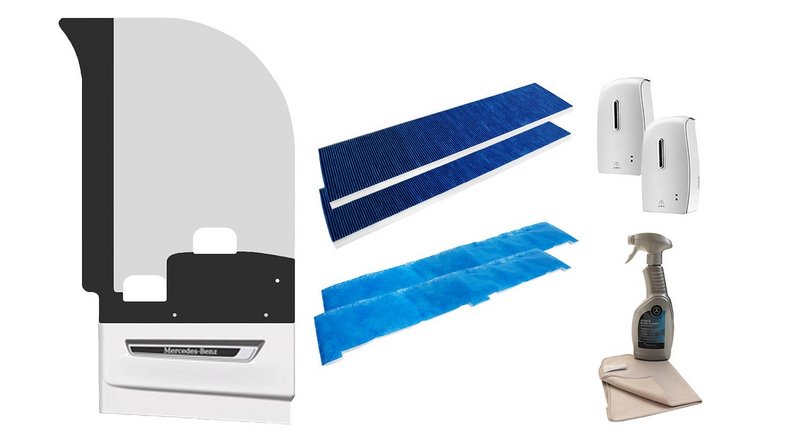 Active filters with antiviral function.
One component of the new hygiene kits for the Citaro is the active filters with antiviral function, with which the effectiveness of the filtration systems in the air-con system can be markedly improved. The multi-layer, progressively designed high-performance particle filters extract even the finest aerosol particles and have an additional antiviral functional layer. Combined with the high air exchange rate in the Citaro's climate control system, the active filters with antiviral function ensure passengers in the bus get the best possible protection – even when it's really cold outside.
Comprehensive protection for the driver.
OMNIplus has also included its tried-and-tested separator screens in ESG safety glass in the fixed-price packages, allowing the driving staff to be better protected against infection. The driver protection screen is made of break-proof, AR-coated clear glass, making it non-dazzling and easy to clean. In serious situations, the separator screens also protect the driver against violence.
Three fixed-price variants for every occasion.
OMNIplus provides the new hygiene kits in three different variants. Companies are thus given the ability to independently retrofit their Citaro city and intercity buses as they need.
The hygiene kits of variant 1 are the most comprehensive: they include the ESG protection screen, a year's supply of active filters – with the quantity varying by air-con system – two disinfectant dispensers, glass cleaner and a microfibre cloth. The fixed-price packages of variant 2 contain the ESG driver protection screen and a year's supply of active filters. If you only need the driver protection screen, hygiene kit 3 is the right choice.
OMNIplus