Digital Services
Vehicle data for improved service quality
Successful implementation of OMNIplus ON data packages at Wiener Linien
Thanks to the OMNIplus ON vehicle data interface packages, Wiener Linien has a reliable way of checking the status of the company's bus fleet. Thanks to real-time data transmission, causes of failure can be identified at an early stage and responded to accordingly. This saves passengers from unnecessary journey-interruptions and long wait-times.
Versatile urban traffic
"Vienna has more to offer – diversity and flair" is one of the Austrian capital's advertising slogans. This applies to the cultural and gastronomy scene as well as to companies and organisations. The population of the second largest city within Europe's German-speaking region is also diverse. 22% of Austria's entire population live here, almost two million people – if you include the metropolitan area, this figure increases to a whopping three million.
There is also a wide range of well-developed public transport within the region. While suburban trains and regional buses establish links to the surrounding area, Wiener Linien GmbH & Co KG ensures mobility within the city on the basis of a dense route network. In addition to subways and trams, this includes more than 400 buses. They provide around 22% of transport services on 130 routes.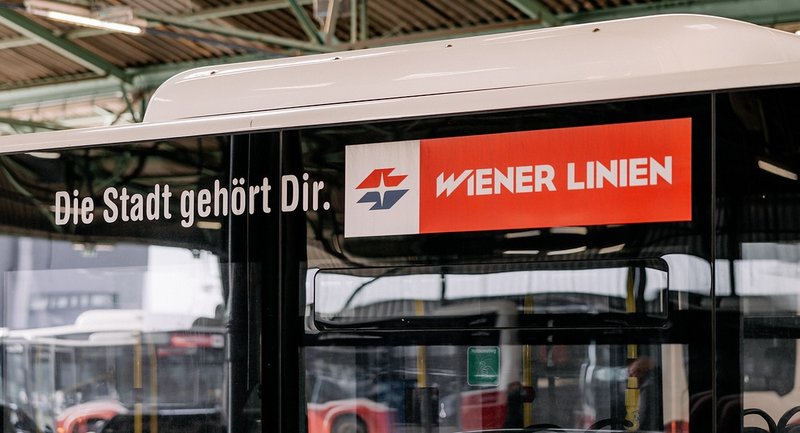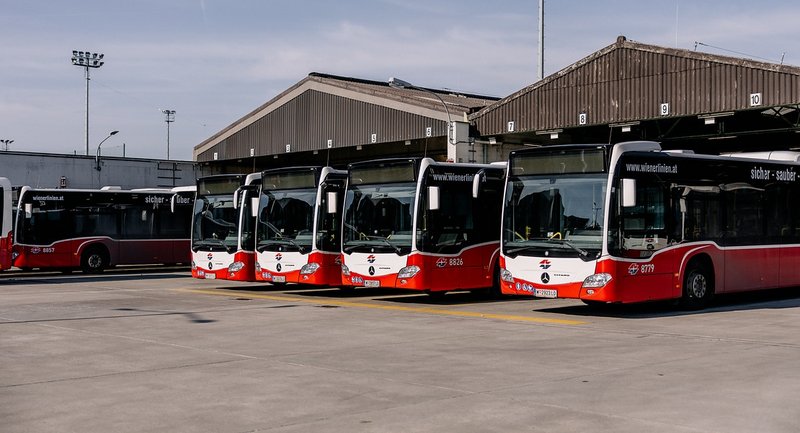 Vienna relies on the Mercedes-Benz eCitaro, Citaro and CapaCity models
Starting in 2012, the bus fleet was completely converted to Mercedes-Benz Citaro range low-floor city buses. They include both the traditional Citaro solo buses with a length of 12 m and Citaro G articulated buses with a length of 18 m as well CapaCity variants with a length of 19.7 m.
Wiener Linien's more than 400 buses achieve a total annual performance of around 22 million kilometres. For this reason, the next wave of modernisation has been underway since 2022. The city buses will gradually be replaced by current Citaro generation models. In addition, from mid-2023, fully electric buses will operate from a new electric vehicle competence centre. In the final stage, 60 eCitaro buses will run on nine routes with zero local emissions.
"The data exchange with the communication module in each bus takes place almost in real time on the basis of extremely high transmission frequencies."
Günther Müller, Digital Services Manager at Daimler Buses Austria
Easy online data transfer in real time
Wiener Linien uses the technical vehicle data via Internet-based interfaces (API) for their existing fleet management. With the OMNIplus ON data package vehicle data interfaces, the system directly stores up to 30,000 data points from the vehicle and further processes them in the existing system depending on individual requirements. The data provided is evaluated by an external telematics system.
Bus Data Centre, a real-time communication module that is connected to the entire vehicle electronics system via the CAN-bus, is responsible for collecting and transmitting the data in vehicles. Since 2018, Mercedes-Benz has been installing Bus Data Centre as standard in every one of the brand's buses at no extra charge. This not only saves operators the hassle of having to purchase additional telematics boxes, but also eliminates the costs and risks of installation and above all potential compatibility issues and maintenance problems.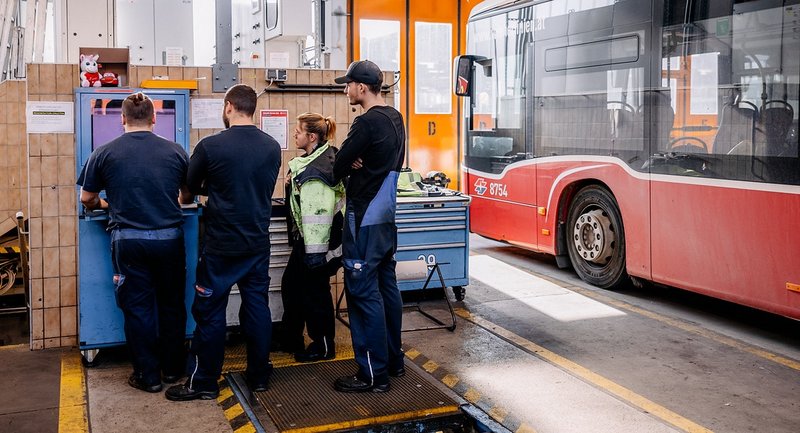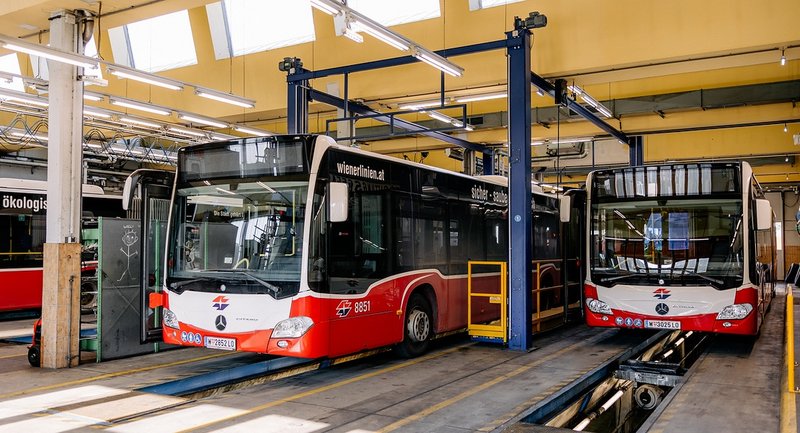 Bidirectional data transport, also on demand
"The data transfer between Bus Data Centre and the OMNIplus ON connectivity backend is bidirectional," Günther Müller says, pointing out an important feature of the telematics solution. "This connection can be used to precondition eCitaros, for example, even if the vehicle is not connected to the charging station or if there is no charging management on the customer's side." Bidirectional communication also enables diagnostic information to be specifically requested in the same way as with the read-out devices in workshops, e.g. on the basis of a message from the driver.
"We can react quickly to prevent damage in the event of a technical breakdown."
Gerhard Siegl, Head of Vehicle Procurement, Technical Support and Head of the Testing Group at Wiener Linien
More efficient workshop operations
OMNIplus ON offers its data packages in demand-oriented versions. Data package diagnostics can display all fault messages from the vehicle, including those that disappear again after having been shown briefly to the driver. This makes it possible to identify technical issues at an early stage, for example on door control systems. Remote diagnosis offers a similar scope to the stationary diagnostics equipment in workshops.
"We use this diagnostic data to streamline workshop operations," Gerhard Siegl explains as the Head of Vehicle Procurement, Technical Support and Head of the Test Group at Wiener Linien. "This means that the required replacement parts can be prepared before the vehicle arrives and can be installed more quickly." In addition, information on brake wear, for example, is used to plan upcoming maintenance work.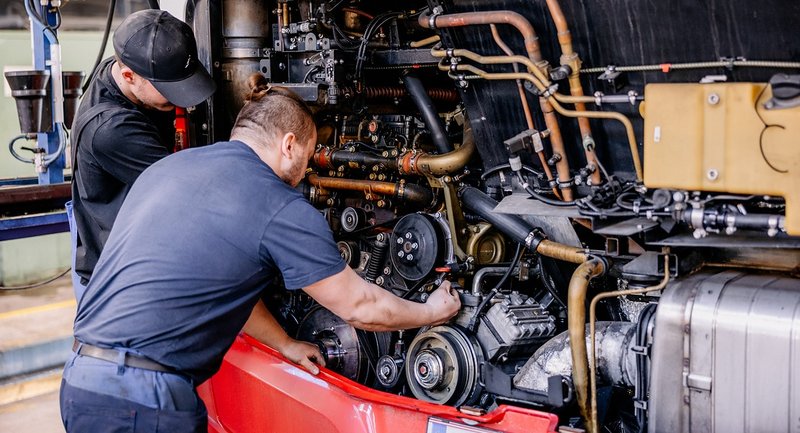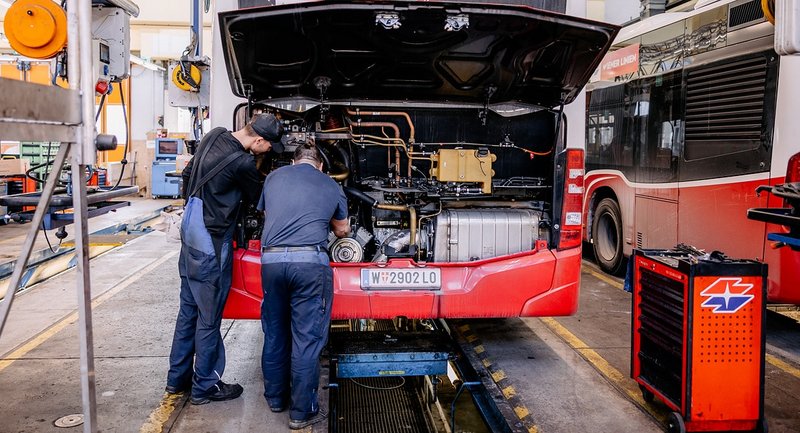 A look over the driver's shoulder
OMNIplus ON data packages also transmit displays and event messages from the driver cockpit. "This allows us to look over the driver's shoulder in real time. This helps us to avoid misunderstandings and misinterpretations," Gerhard Siegl explains. "Maintenance measures can therefore be planned more easily. And should a technical breakdown occur, we can react quickly to prevent damage."
In an emergency, this can mean taking a bus out of operation with a plan in mind as part of vehicle replacement as required. This not only has the advantage that the impact of a technical defect is limited, it saves passengers from unnecessary journey-interruptions and long wait-times. After all, this is the top priority at Wiener Linien as a transport service provider.
"Vehicle replacements on demand save passengers from having to interrupt their journeys and having to wait."
Gerhard Siegl, Head of Vehicle Procurement, Technical Support and Head of the Testing Group at Wiener Linien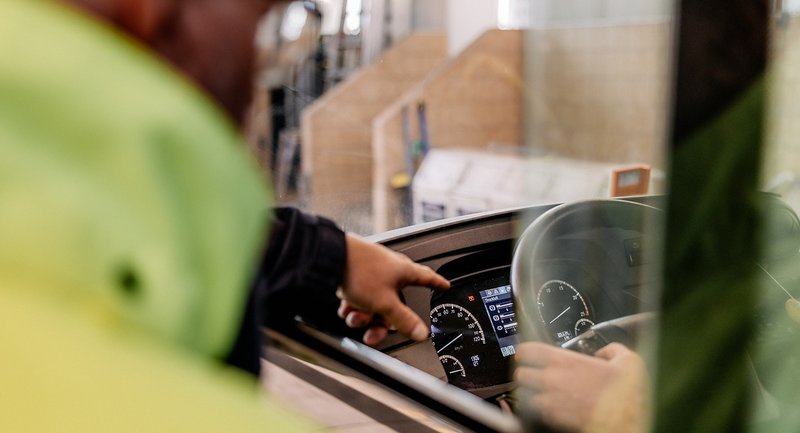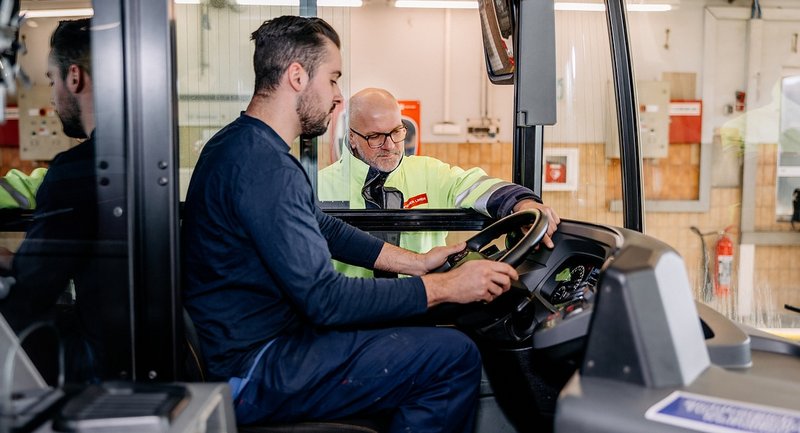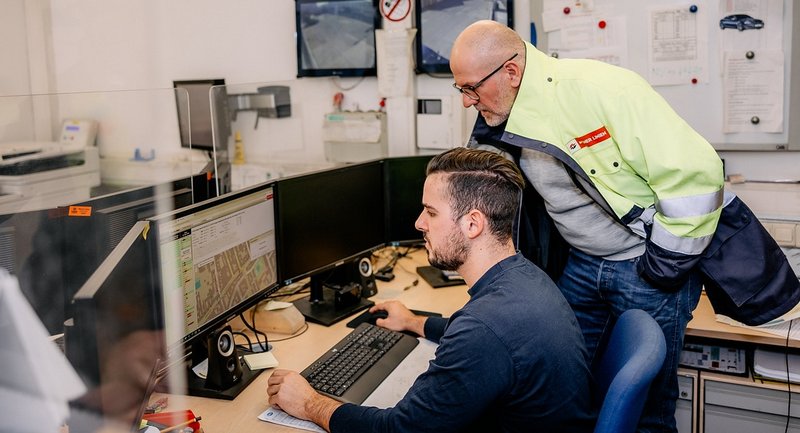 Incorporating safety into the future
More than 500,000 buses and trucks are already networked in the Daimler Truck Cloud used by OMNIplus ON. Its data is transmitted in encrypted form and stored on servers in Europe. There is a strong focus on GDPR compliance, data security and cybersecurity. OMNIplus ON already fully meets the requirements of the EU directive, which will be binding from 2024.
The information about the buses operated by Wiener Linien provided by the OMNIplus ON data packages not only contributes to increasing the operational readiness of the existing bus fleet. Daimler Buses also uses this data collected with the consent of the customer in ongoing operation to incorporate it into the further development of the buses. All operators and passengers travelling with Wiener Linien will certainly continue to benefit from this in the future.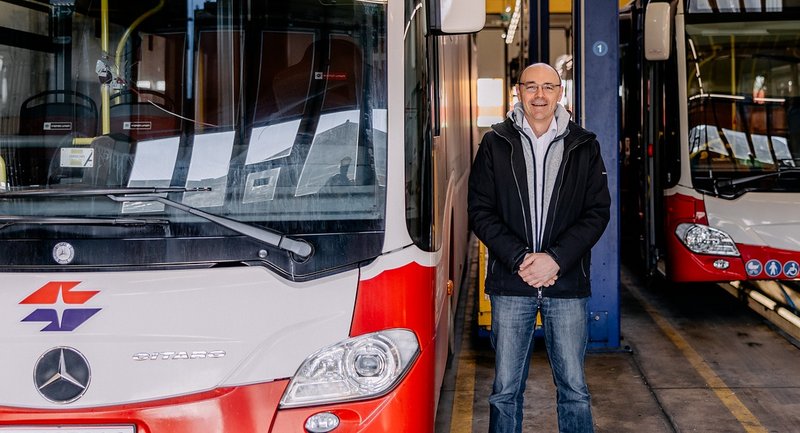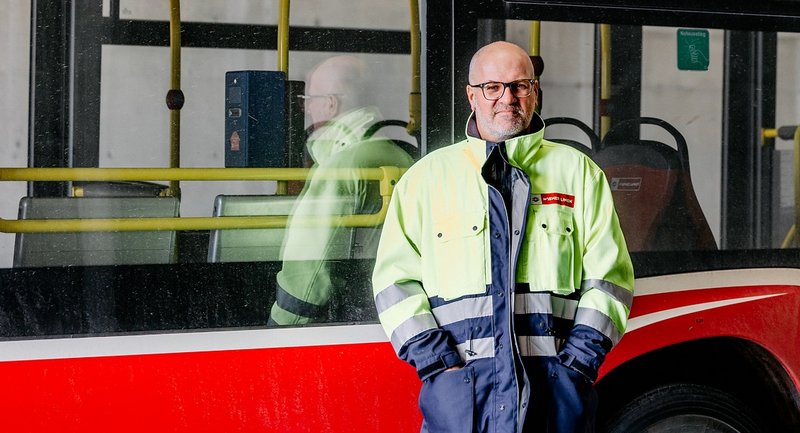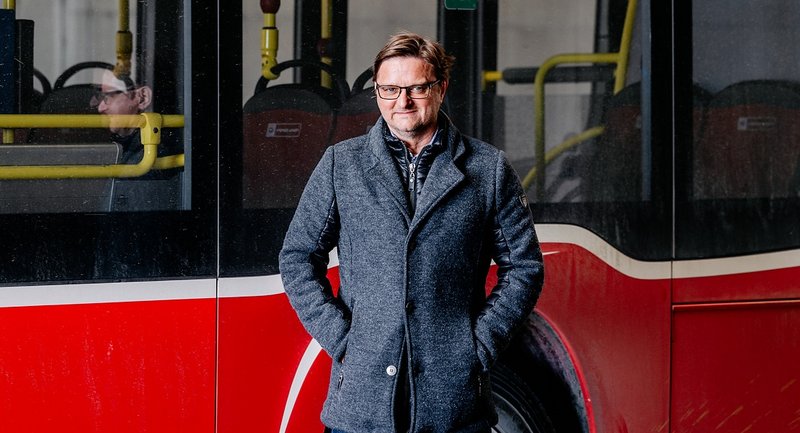 OMNIplus