Replacement parts
Rolling "K"
Exclusive wheel trims for Setra buses and coaches.
Turn heads with the wheels of your Setra. New wheel trims with the Kässbohrer badge available to order from spring 2023.
OMNIplus and the OMNIplus eShop are all about buses and coaches - and the Setra brand of course. The best example: new wheel trims. They effectively prevent the valuable wheels of intercity buses and touring coaches from getting covered in dirt. With the centrally positioned Kässbohrer badge, they also look particularly attractive, and emphasise the long tradition of the bus and coach brand from Neu-Ulm.
The new Setra wheel trims in sophisticated premium design really stand out. For brand-conscious bus and touring coach companies, these exclusive accessories are a high-quality design feature that significantly enhance every Setra vehicle. The wheel trims also offer impressive functionality.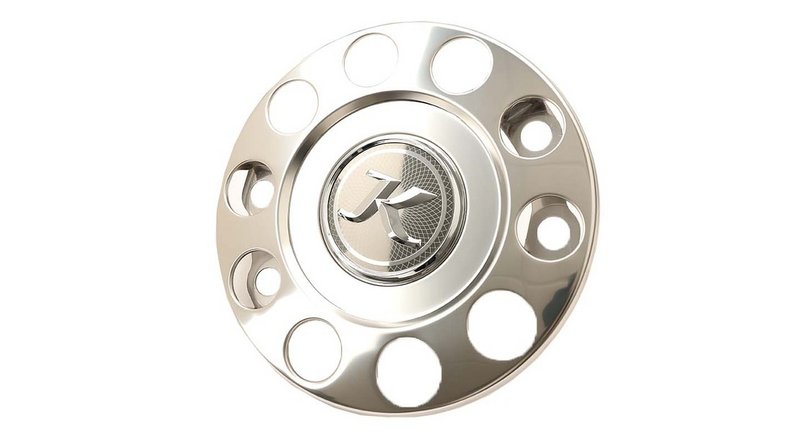 Design element with a protective function.
These attractive trims fit perfectly on all standard 22.5-inch wheels. The wheel trims make a sensible investment, especially for the new generation of ComfortClass and TopClass touring coaches. They perfectly cover the wheel hubs, thereby protecting them effectively against dirt of any kind.
The components also successfully combat theft: these weather and heat-resistant wheel trims are securely mounted on the wheels with four screws.
There are three variants to choose from.
The Kässbohrer badge on the wheel hub cover comes initially in two versions: in a neutral, dirt-resistant dark grey or – particularly elegant – in a high-gloss chrome look. A third variant will follow at a later point, bearing the "K" logo with the traditional red Setra background.
The new Setra wheel trims are also available from the OMNIplus eShop in the "Accessories" section, where they can be ordered easily and quickly with just a few clicks.
OMNIplus